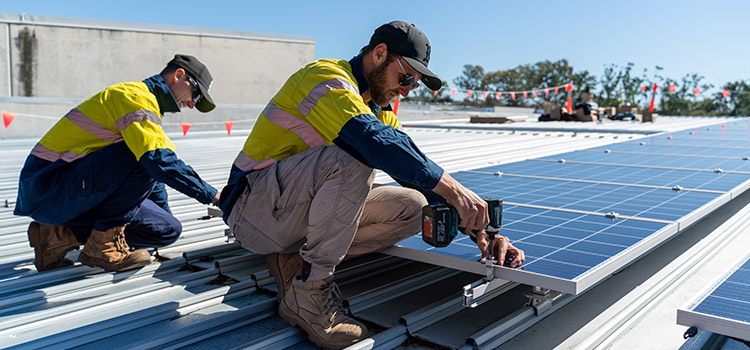 Our staff and customers are at the heart of everything we do. Every time...even when no one is looking.
As Australia's largest dedicated Solar Service network, Solar Service Guys ('SSG') is an industry-leading Electrical Contracting company that has dedicated its core business to the lifecycle of Solar Photovoltaic (PV) Energy systems and plants, with a specialty focus on all aspects of a system lifecycle including design, technical monitoring, operation and maintenance.
For over 13 years, we have installed and serviced over 50,000 Solar PV Energy systems working with all parts of the value chain becoming the preferred service agents for major energy retailers, property developers, investors, government departments, schools, insurance companies, and of course, homeowners.
Solar Service Guys is an ISO accredited company in quality, environmental and occupational health and safety to further solidify our commitments and the never-ending improvement of our processes that are undertaken because our employees and customers are central to our success.
• Appointed Service Agent for energy retailers and manufacturers of solar components, assisting with all facets of after-sales care.
• Quality Workmanship is what separates good from great and we will empower you with the knowledge to ensure your system gets the highest standards of care.
• 100% Australian owned and operated because every Australian deserves to partner with a reputable solar installer who has their best interests at heart.
• Continued working partnerships with leading industry bodies such as Master Electricians Australia and the Clean Energy Council to provide valuable input gained through our field experience, which keeps us at the forefront of regulatory change.
• Inhouse field technicians in all major states.
GET A QUOTE