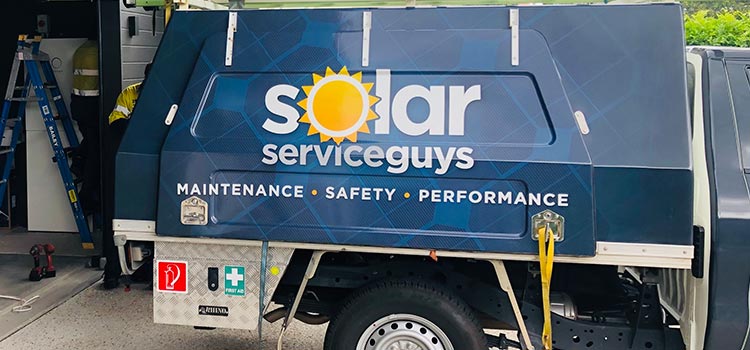 SOLAR SYSTEM UPGRADES AND SOLAR BATTERIES
Is your Solar System delivering you the ROI you are expecting? If not, don't despair. We have plenty of solutions!
In most instances, good quality commercial size installs don't need upgrading because the system will have been designed based on your bills and usage. If you have found that your system is not meeting your needs anymore, we suggest a system health check or maintenance visit to make sure your system is generating at an optimal level. If you've had a significant change in your energy needs, we can organise a site visit to arrange an assessment of your capacity to increase array sizing.
RESIDENTIAL SOLAR UPGRADES
Whether you are in Sydney, Melbourne, Brisbane, Adelaide or beyond, upgrade Your Existing Solar Installation, Safely and Cost-Effectively Once you have enjoyed the power of Free Electricity from the Sun, your appetite for more savings and peace of mind is there.
Solar Service Guys has visited and assessed the Solar PV systems for over 50,000 homes and know what a Good Quality Solar System includes.
We aren't interested in just offering you more products…we would rather work with you to support all of the ways you can be More Energy Efficient, and Generate and Store your Own Electricity.
Some Upgrades Are Costly & Expensive…we take the long term approach.
Just as energy use behaviours change from time to time so does energy technology. New technologies arrive into the market all the time, constantly providing better insights and opportunities for generating, storing or analysing your energy.
There is no pressure to make any decisions. Just contact us and we can talk you through the options that are currently available.
Be Sure To Ask About Our Cost-Effective Preventative Maintenance Plan
BATTERIES
Choose The Latest in Solar Batteries and Storage For Your Home
What is a Solar Battery and What Can It Do? Most Solar system owners have realised that a Solar PV system can only save them so much on their energy bill. When the sun isn't providing any energy for your panels (like at night), your energy retailer provides you with electricity. During the day, if your system is generating more power than your home is consuming, your retailer will pay you for any excess that you send back to the power grid. However, the purchase price for that excess power (feed-in tariff) will be significantly less than what your retailer will charge you if you then need to buy power from the utility at peak periods.
Solar Batteries And Solar Storage
Fixed Price Energy Bills with sonnenFlat We offer Solar Battery Energy Storage solutions that allow you to store the excess electricity from your Solar PV system, giving you the power to choose where you get your energy from. We work with leading brands like Sonnen & Tesla, giving you peace of mind that you're working with technology leaders and are supported by local after-sales offices.